for the BEST Orthodontic Meeting of the Year!
The setting for this year's Annual Meeting is the sandy seaside of the Hilton Clearwater Beach Resort and Spa, framed by the calming blue waters of the Gulf of Mexico. Learn by day and enjoy the sunsets with your feet in white sand in the evening.
Come to the Annual Meeting one day early and attend the AOS Foundation "Dr. William E. Wyatt, Sr. Distinguished Lecture Series".
Now Available as a Virtual Experience
Why Choose the Livestream?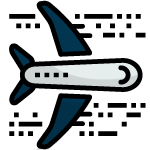 No Travel Required
No planes, trains or automobiles needed. Save the money and the hassle and stream the class live from your work or home.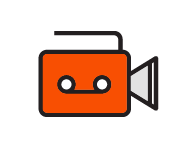 High Quality Production
Multi-camera Livestream with a digital feed of on-screen slides, videos, and materials.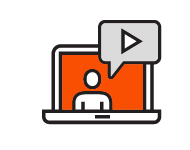 Interactive Mentoring
Free mentoring by one of our very own diplomates will be available. Bring your toughest cases and together develop successful treatment options.
LIVE STREAM OPTION  $675.00
Dr. William E. Wyatt, Sr. Distinguished Lecture Series
Free of Charge
(separate registration required)
8:30am – 5:30pm
Dr. Terrance J. Spahl
The Ortho/TMD/Migraine Continuum: A Concise Overview Behind this Connection
11:30am – 1:00pm
Mr. David Mitton
Understanding Business Tools Used to Eliminate Lawsuits, Protect Your License, and Increase Tax Savings
4:30pm – 7:00pm
Exhibit Hall Open
4:30pm – 7:00pm
President's Welcome Reception
Exhibit Hall
(included in registration fee)
7:00pm – 11:00pm
Beachfront cookout including hamburgers, hotdogs, and grilled chicken
(included in your registration fee)
Sponsored in-part by OrthoArch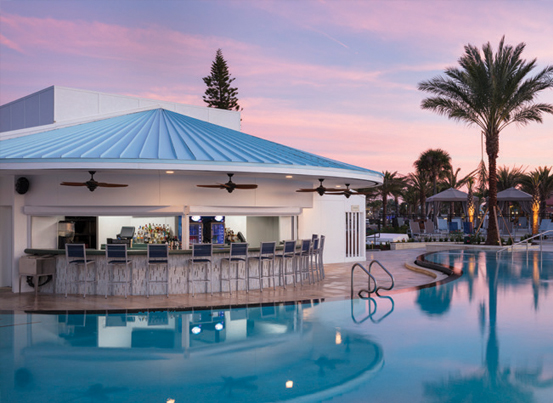 The Industry Hall
Our Exhibit Area will feature a wide array of industry partners with the latest in products and services for the general and pediatric dentists who practice orthodontics. Attendees will be able to ask questions and discuss opportunities with corporate representatives.
Case of the Year
Pick your toughest case - the one you are most proud of - and bring it to Clearwater. A selected panel from the Academy of Diplomates will choose the winner, and a presentation will be made at the Friday Night Awards Dinner.
Academy of Diplomates Award Program
This year, we will be accepting applications for the Awards Program. For the Board Eligible and Diplomate Awards, bring your Case(s) for presentation on Friday, October 29th. Board Eligible applicants will take the Exam after lunch, and Awards will be presented Friday night during the Awards Dinner.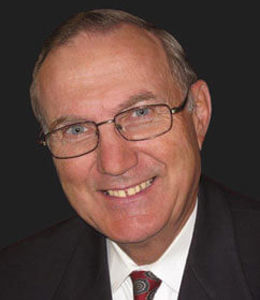 Dr. Terrance J. Spahl
Dr. Terrance J. Spahl attended the College of St. Thomas in St. Paul, MN, and the University of Minnesota, completing his dental education in 1969. He served as a dentist in the U.S. Air Force for two years before settling in a private practice in St. Paul, MN, where he has devoted special interests to Functional Orthodontics and TMD therapeutics. Besides lecturing for over 30 years, Dr. Spahl has authored numerous articles for various professional journals, as well as four books on the subject of orthodontics/TMJ and is the principal author of a trilogy of textbooks on orthodontics, maxillofacial orthopedics, and TMJ therapeutics. He is also a contributing editor for the Journal of Clinical Pediatric Dentistry, the International Journal of Orthodontics, and the Journal of Craniomandibular Practice. He is the developer of the Spahl Split Vertical (SSV) Maxillofacial Orthodontic/Orthopedic Appliance System. Dr. Spahl is a Fellow and Certified Senior Instructor for the International Association of Orthodontics.

David Mitton
Mr. Mitton is from Lindon, UT and received his undergraduate degree from Brigham Young University. Dave is a businessman, Entrepreneur, Husband, Father, and Grandfather. He holds a Commercial Pilot's License and owns a Land Development Company specializing in residential and commercial real estate development. Dave has developed over 200 Million in real estate projects over a 25-year span dealing with bank financing, entitlement work, and construction.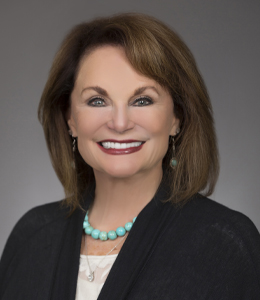 Cathy Jameson, PhD
Cathy Jameson is the founder of Jameson Management, an international dental management, marketing, and hygiene coaching firm. The Jameson Method of Management, developed by Cathy, offers proven management and marketing systems for helping organizations improve their workflow and efficiency in a positive, forward thinking culture. Cathy earned a bachelor's degree in Education from the University of Nebraska at Omaha and then a master's degree in Psychology from Goddard College. She received her doctorate from Walden University.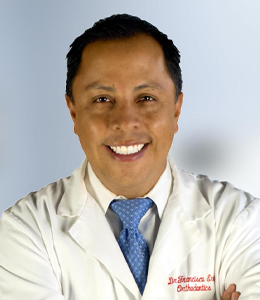 Francisco Eraso, DDS, MS
Dr. Eraso received his Doctor of Dental Surgery from Pontificia Universidad Javeriana, Bogotá, Columbia and his Advanced standing dental degree from Indiana University of Louisville, his certificate and Master of Science in Oral and Maxillofacial Radiology from the University of North Carolina at Chapel Hill and his Master of Science in Dentistry and Orthodontic Certificate from Indiana University at Indianapolis, IN.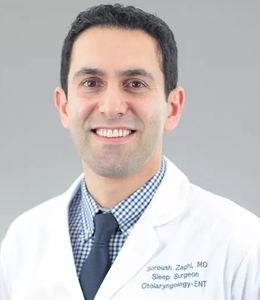 Soroush Zaghi, MD
Dr. Soroush Zaghi graduated from Harvard Medical School and completed a 5-year residency in head and neck surgery at UCLA. Dr. Zaghi then completed fellowship training in advanced treatment of sleep apnea and sleep related breathing disorders as Clinical Instructor of Sleep Surgery at Stanford University. Dr. Zaghi remains very active in clinical research relating to sleep disordered breathing with over 80 peer reviewed journal articles relating to neuroscience, head and neck surgery, and obstructive sleep apnea. Dr. Soroush Zaghi has specific training and expertise in assisting patients with refractory nasal obstruction, chronic mouth breathing, upper airway resistance, and obstructive sleep apnea and is the Medical Director of The Breathe Institute in Los Angeles, CA.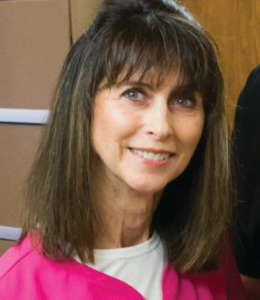 Kay Kissick
Kay Kissick has been Dr. Randy Newby's dental assistant since 1981 and transitioned to orthodontic chairside assisting in 1986. Prior to being employed with Dr. Newby, Kay worked 3 years as an orthodontic assistant at Dr. Robert Morrison's office in Hutchinson, KS. Dr. Newby states "when I started practicing orthodontics in the mid 1980's, my orthodontic learning had to catch up with Kay's technical abilities." It is so true, a dentist who practices orthodontics successfully, needs an assistant(s) who is/are very proficient technically. Kay is certainly that. During the 2012 AOS Annual Meeting in Memphis, TN, Kay earned the "Top Table Clinic Award."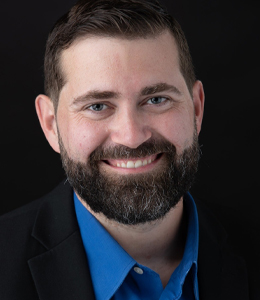 Matthew Standridge, DDS, FAGD
Dr. Matthew Standridge is a native Kansan who grew up in Eureka. He attended college at Wichita State University (Go Shox!) and then attended UMKC School of Dentistry. After graduating, Dr. Standridge worked in public health in Missouri and Kansas. Dr. Standridge opened his first practice in Eureka in 2012 and bought his second office from Dr. Steven Epler in Yates Center. At the beginning of 2017, Dr. Standridge merged the two offices into one, newly remodeled location in Yates Center. Dr. Standridge has been very committed to excellence and continuing education. He is the youngest person in the history of the state of Kansas to earn his Fellowship in the Academy of General Dentistry, a credential less than 5% of dentists go on to earn. Dr. Standridge has gone on to learn more advanced services such as cosmetics, orthodontics, and dental implants; services that were not readily available in the area. Dr. Standridge has also been featured on multiple dental podcasts and interviews and has started coaching and lecturing to other dentists.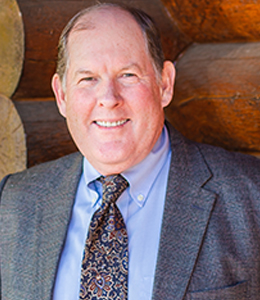 Randy Newby, DDS
Dr. Randy K. Newby founded Mount Hope Dental in 1981. He was born and raised in Wichita. He completed a Bachelor of Science undergraduate degree in 1976 at Wichita State University and graduated in 1980 from Creighton University School of Dentistry. Dr. Newby is a member of the American Dental Association, Kansas Dental Association, Wichita District Dental Association, and American Orthodontic Society. Dr. Newby and his wife, Mary Beth, have two children and four grandchildren. Dr. Newby enjoys time with his family, snow skiing, and Shocker basketball.
Wednesday, October 27
6th Annual Dr. Joe and Robin Schmidbauer Foundation Golf Tournament
Benefitting our Scholarship Program Located just minutes from the beach, the conveniently situated Clearwater Country Club sprawls across a coastal landscape of Spanish moss-draped trees and towering, mature oaks. Stevenson Creek meanders through the golf course, coming into play on six holes. Built in 1920, the layout has a traditional design that is challenging but fair. The course is tight, but it plays long, especially on the par 5s. The rolling fairways are well manicured, and the greens play at medium speed and are consistently well maintained. Clearwater Country Club has a reputation amongst locals for its superb conditions.
Deep Sea Fishing Excursion
After a quick walk over to the Clearwater Marina, you will travel out into the Gulf on a custom sportfish boat. "In season" fish include a king mackerel, Spanish mackerel, barracuda, bonito, tuna, dolphin, wahoo, sailfish, grouper, and snapper. The boat will be supplied with all fishing licenses, permits, bait, tackle, equipment, coolers, and ice. Limited to 6. Includes lunch.
Friday, October 29
SimCenter Tampa Bay - "The Ultimate in Simulator Experiences"
SimCenter Tampa Bay is the newest rage in entertainment in the Tampa Bay area. Located just minutes from our hotel, the simulation center houses seven life size simulators – a Boeing 737 jetliner, F-16, and F-35 fighter jet simulator, four Formula 1 race car simulators and a 3D virtual reality Space Simulator. The two fighter jets are linked together so that a team of two can complete a mission together. The four Formula 1 race cars can also be linked together so that a group can race against each other. Although it sounds like more of a "guy thing," the staff says women often enjoy the simulators just as much as men. These are professional simulators, but you need not be a pro to use them.
Lunch at Sandbar
After enjoying a fun day on Clearwater Beach, join us at our beachfront Tiki Bar, Sandbar, for cool cocktails, great food, and lively conversation. Located a short walk down the dune off the south end of Clearwater Beach, Sandbar provides a relaxed atmosphere for a casual lunch or dinner. Sample a delicious variety of fresh Florida cuisine and some of the best drinks on the beach.
Saturday, October 30
Encounters with Dolphins
From the time you arrive at our Tiki Hut to the time you leave there is a lot to do! Upon arrival, our friendly, helpful staff will greet you and help get you signed in. On board, you can expect comfortable seating, a shady awning covering the entire boat and plenty of refreshing ocean breezes. Throughout your 1 1/2 – 1 3/4-hour trip, you will have a professionally narrated tour highlighting celebrity homes, natural wildlife, and historical information about the Clearwater area. While watching the dolphins, our goal is to allow you to view them in their natural environment, undisturbed. For legal and safety reasons, at no time do we allow our passengers or crew to feed or swim with the dolphins. We will also stop at Compass Island for 20 to 30 minutes. Our boats pull directly onto the beach and guests may debark without getting wet! While on the island there are a variety of activities for guests of all ages to do including shelling, swimming, and snorkeling (gear provided without charge). When you hear the conch horn blow, our time at the island has concluded and we will continue our narrated trip back to the Clearwater Beach Marina. Lunch will be provided while on the cruise.