Dr. Michael Newman, President of the Academy of Diplomates, and Dr. Ed Gonzalez, Executive Director, Academy of Diplomates, invite you to attend the Academy's 2022 Spring Meeting, April 22-23. Hosted by our credentialing organization and open to all members of the Society, this meeting annually features distinguished lecturers from around the United States, bringing the latest in technology and techniques for the experienced practitioner.
This symposium also includes an annual luncheon meeting of all Diplomates and Board-Eligible candidates on Saturday.
A total of 12 orthodontic CE hours will be granted for this course. AOS is an ADA CERP Recognized Provider and approved AGD PACE Program Provider.
Friday, April 22 - Dr. Rick Roblee
The Next Generation of Interdisciplinary Dentofacial
Therapy (IDT): Digitally-Empowered with an Airway Focus
Interdisciplinary Dentistry has been an elusive concept since popularized in the 1980s, that few teams have truly been able to achieve due to the complexities of effectively collaborating highly specialized knowledge and techniques among disparate providers. Comprehensive philosophies, like "Interdisciplinary Dentofacial Therapy" or IDT, first developed almost 30 years ago, have helped overcome many of the challenges. Since then, many exciting and game-changing advancements have allowed interdisciplinary therapy to evolve radically. Today, dental teams are more closely partnering with their counterparts in medicine through an airway focus to improve further the quality and even the quantity of their patient's lives. Individual team members are becoming digitally empowered with enhanced diagnosis, treatment planning, patient education, as well as more efficient and effective interdisciplinary collaboration. This presentation will focus on the thirty-five-year evolution of a time-proven interdisciplinary approach and look at the even more promising Next Generation of IDT.
Saturday, April 23 - Dr. Randy Newby
Orthopedics in Adult and Children Patients
In this presentation Dr. Newby will discuss common orthopedic procedures used on both growing patients (adolescents) and non-growing patients (adults). Orthopedic procedures in growing patients generally focus on transforming Class II dental and skeletal platforms to Class I. This improves dental inter arch alignment, facial balance and serves as a deterrent against possible future TM problems. Orthopedic procedures in non-growing patients often help to resolve TM problems and secondarily improve the dental inter arch alignment. Developing proper skeletal vertical dimension in normal, clockwise, and counterclockwise growers will be discussed.
Registration is now closed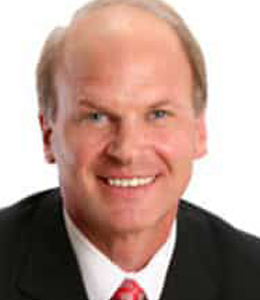 Dr. Rick Roblee
Dr. Roblee practiced general restorative dentistry in Dallas, Texas before going back to study graduate orthodontics at Baylor College of Dentistry. He is recognized worldwide for his work in esthetic dentistry, orthodontic techniques and interdisciplinary therapy. He has given more than 500 professional presentations in the United States, Canada, Europe, Australia and Japan. Dr. Roblee is a Diplomate of the American Board of Orthodontics. He is the author of numerous publications and videos, including a textbook entitled "Interdisciplinary Dentofacial Therapy: A Comprehensive Approach to Optimal Patient Care" (Quintessence Publishing Co., Inc.). He is an associate clinical professor at Baylor College of Dentistry in both the restorative and the orthodontic departments and is an active member in numerous prestigious dental organizations, including the American Academy of Fixed Prosthodontics, the American Academy of Restorative Dentistry and the American Academy of Esthetic Dentistry of which Dr. Roblee is a Past-President.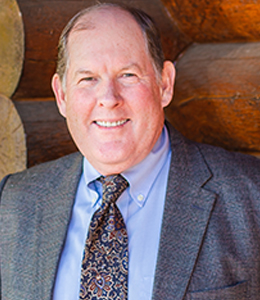 Dr. Randy Newby
Dr. Randy K. Newby founded Mount Hope Dental in 1981. He was born and raised in Wichita. He completed a Bachelor of Science undergraduate degree in 1976 at Wichita State University and graduated in 1980 from Creighton University School of Dentistry. Dr. Newby is a member of the American Dental Association, Kansas Dental Association, Wichita District Dental Association, and American Orthodontic Society. Dr. Newby and his wife, Mary Beth, have two children and four grandchildren. Dr. Newby enjoys time with his family, snow skiing, and Shocker basketball.

Course Cost
$845 per Doctor
$845 for AOS member doctors. Refund policy is 50% two weeks prior to the date of the course. AOS membership of $500 is required at time of registration and is non-refundable.

MEMBERSHIP
Founded in 1975, the American Orthodontic Society is America's largest orthodontic educational association for general and pediatric dentists.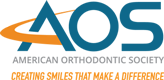 AOS COURSE CONTACT

REGISTER BY PHONE
CALL 972-234-4000 between the hours of 8:30 am – 4:30 pm Monday through Friday CST and use your credit card to register. Phone registration will assure your place in the course.