No prior orthodontic experience required.
Intermediate Orthodontic Assistant Training Course
For Dental Assistants and Hygienists
The INTERMEDIATE Orthodontic Assistant Training Course is ideal for the dental practice that encourages cross-training and utilization of the staff to its maximum potential. The objective is to empower students to completely assist their doctors in everyday orthodontic practice. This course was designed for dental assistants by an orthodontic assistant, Susan Coffey, RDA. These courses are intended for dental auxiliaries and hygienists who have some training in orthodontics to advance their orthodontic assistant skills by understanding Class II patients with distalization. The assistant course covers Dr. Williams' material and technique. This provides your team with the opportunity to be trained in the same method.
Course Description:
This course for dental assistants is a unique 1-day course, which will elevate your staff's orthodontic knowledge that includes Phase II - Class II distalization cases. This course will cover Multi Distalizing Arch (MDA) and post MDA retraction. Students should have some orthodontic knowledge of Phase II Class I patients.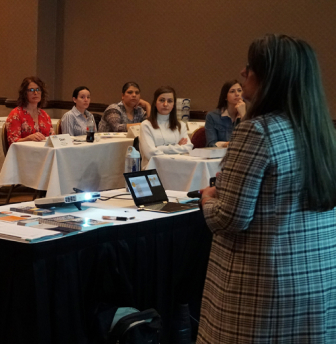 Multi Distalizing Appliance (MDA)
Sizing and Placement
MDA appointments
Removal of MDA
Post MDA appointments
A list of instruments students MUST bring to the course to perform the hands-on exercises will be provided upon registration confirmation. These instruments are standard orthodontic tools to be used in your clinical practice following the course.
An already banded & bracket typodont with Dr. Williams' bands and brackets must be brought to the course for the MDA appliance to fit properly.

AOS Institute Event Center
1785 State Highway 26
Grapevine, TX 76051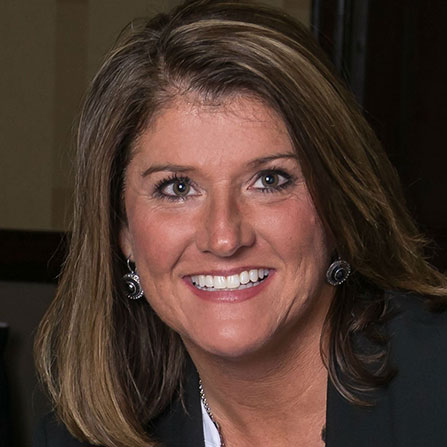 Susan is a Registered Dental Assistant who specializes in orthodontics. She began her career working in an orthodontic specialty practice, then moved to a general practice that provided comprehensive orthodontic therapy.
Currently, Susan continues to learn and find creative new ways to enhance orthodontics for the patients. Susan has extended her program to include on-site training for offices new to orthodontics that need a little extra incentive to get orthodontics started and enhance this new revenue source. Susan is blessed to be able to share her love and knowledge of orthodontics in continuing education courses with Dr. Brad Williams.
Being a very detail-oriented person who understands the importance of having empowered assistants, Susan will motivate her students to return to their offices with the ability and confidence to support their doctors in order to make orthodontics successful.

Course Cost
$595 AOS member sponsored
Or $695 for non-member dentist sponsored. Refund policy is 50% two weeks prior to the start of the course.

MEMBERSHIP
Founded in 1975, the American Orthodontic Society is America's largest orthodontic educational association for general and pediatric dentists.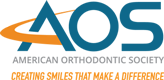 AOS COURSE CONTACT

REGISTER BY PHONE
CALL 972-234-4000 between the hours of 8:30 am – 4:30 pm Monday through Friday CST and use your credit card to register. Phone registration will assure your place in the course.