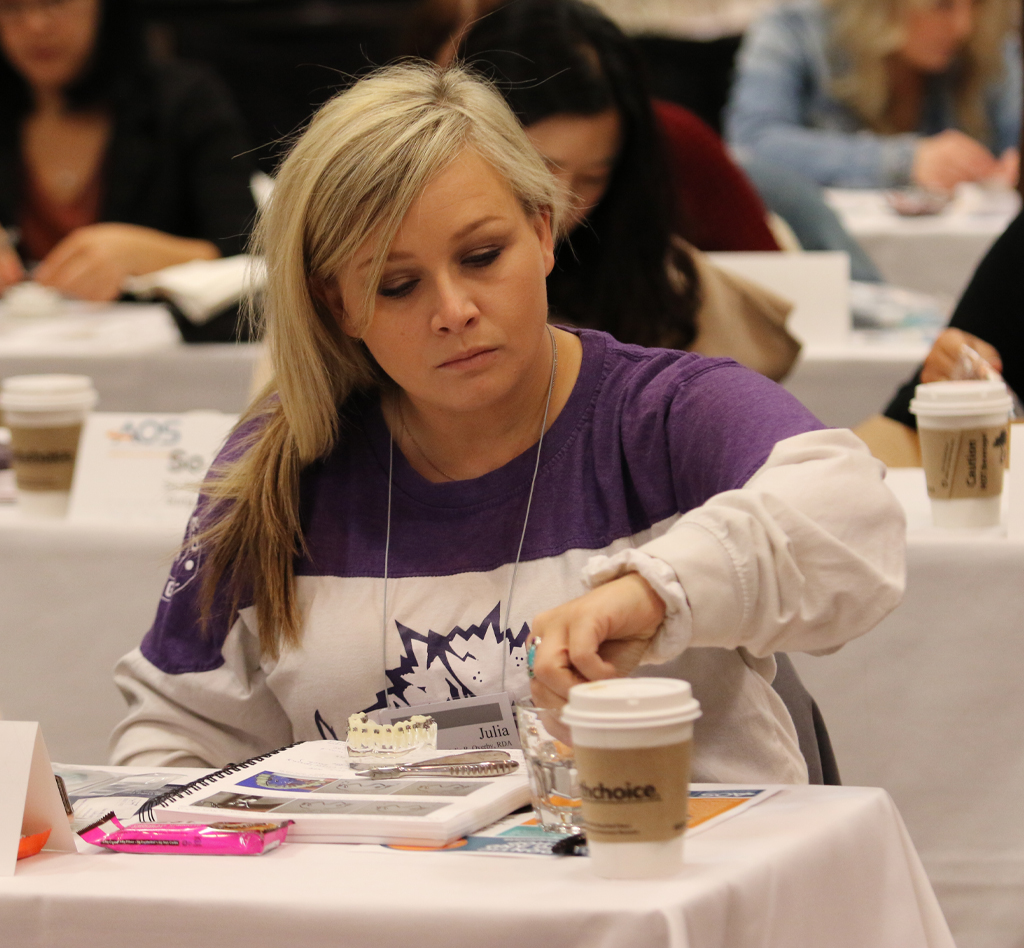 Elevate Your Career
with AOS Membership
When you join the American Orthodontic Society, you join a skilled and passionate network of over 1,500 exceptional General and Pediatric dentists who have grown their practice with orthodontics. Along with gaining access to exclusive resources, networking opportunities, and discounts, you'll also give your career and practice a competitive edge by actively staying ahead of evolving trends in the orthodontics industry.
Benefits of AOS Membership

Discounts on Continuing Education
Beyond fulfilling requirements, continuing education enriches your professional prowess and gives new and prospective patients trust and confidence in the services you provide. With an AOS membership, you receive exclusive discounts on ADA and AGD-recognized orthodontic continuing education programs for practitioners and auxiliaries, so you can keep your skill set current while expanding into the best you can be.
Networking Opportunities With Peers, Mentors, and Experts
Connecting with like-minded professionals outside of your practice and community allows you to get support and fresh energy, troubleshoot unique cases, and broaden your knowledge, skill set, and perspectives. As an AOS member, you'll gain access to:
AOS annual conference
Membership directory
Referral guide
AOSConnect, our professional social media platform for General and Pediatric dentists who practice orthodontics.
Discounts on Supplies and Services
Enjoy savings on lab services and orthodontic supplies from many of our industry partners, along with discounts on Krames patient educational materials and patient T-shirts.
Subscription to Journal of AOS
Stay current with the latest developments in orthodontic technology and trends with a subscription to both the online and print versions of the Journal of the American Orthodontic Society.
Legal Support
In addition to receiving information on industry trends and business practices, you'll receive practical information on legal matters and individual legal support on issues impacting society-wide concerns.
Credentialing Program
The AOS Credentialing Program enables you to increase your credibility and recognition of your unique skill set in your community.
Forms and Templates
Last but not least, you'll gain access to useful forms and templates to make adding orthodontics to your practice seamless.
Join the largest educational orthodontic association for General and Pediatric dentists who have elevated their practice with orthodontics. Membership includes access to our quarterly clinical journal, mentoring opportunities, and discounts on continuing education and orthodontic supplies and services.
Connect your profession with a leading-edge educational association that offers orthodontic assisting courses developed by industry leaders and experts.
The AOS respects and celebrates the contributions you have made to your dental community and to this organization. Notify us upon your retirement, and we'll reduce your dues and provide you with all the same benefits.
Meet the
Board of Directors