Geared towards multiple
education levels and dental roles
Orthodontic Records for Aligner Cases
Webinar is 45 minutes in length and can be viewed at any time. Call the AOS at 972.234.4000 to set up viewing.
COURSE OBJECTIVES:
To realize the importance of having complete orthodontic records for aligner cases.
Learn the purpose of orthodontic records.
Learn what orthodontic records consist of for minor tooth movement cases as opposed to cases involving skeletal changes.
Learn how to take accurate orthodontic records.
Learn what equipment is needed to take orthodontic photographs.
Learn the resources for sourcing photographic equipment for dentistry.
To motivate the student to look at themselves as an orthodontic provider, and to have the resources available through the AOS to get the training desired.
Saskia Vaughan, DDS, MAGD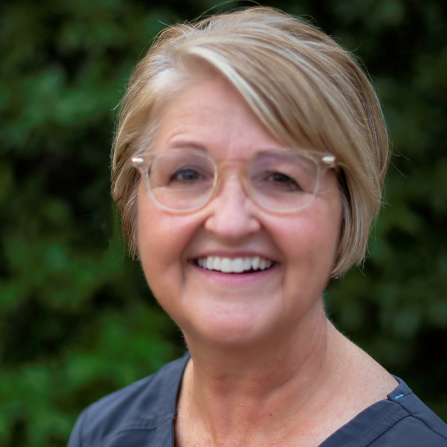 Pseudo-retired General Dentist, Dr. Vaughan owned her own practice in Mineral Wells, Texas from 1992-2020. She is currently treating orthodontic cases in her old practice, working as a Locum Tenans, and speaking for the Texas Academy of General Dentistry. Dr. Vaughan serves on the board of the American Orthodontic Society. She is a member of the TAGD education Committee and is a speaker for this organization. She also is a Board Member for her church. Dr. Vaughan lives on a ranch in Mineral Wells, Texas with her husband, Paul who is an educator and baseball coach. They have 2 grown, married sons, and 3 granddaughters. In her free time, Dr. Vaughan enjoys camping, hiking, kayaking, photography, singing in the church choir, and is teaching herself how to play guitar.
Dr. Vaughan nor members of her immediate family have any financial relationships relevant to this presentation to disclose.